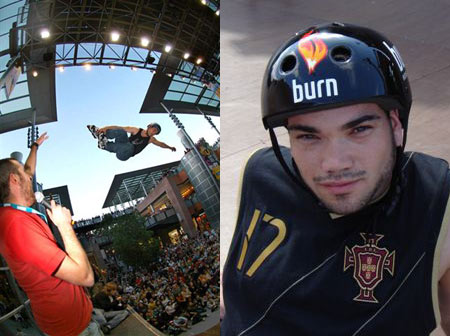 How are things going at the moment?
Things are going pretty good, Skating a lot and having great time here in Spain, rollerblading its getting bigger in Spain and many big companies want to do vert demos and have a demo team, so I cant complain from the situation that I am living right now.

How many years have you been agressive skating for?
About 15 years already. I turned ASA pro back in 1999, but i was skating on the internation contest since 97-98.

[…]
Check the Nel martin interview and photo gallery.

Support Rollernews:
make your purchases on
Amazon via this link
. Thanks!
Tags: nel martin