The I Match Your Trick Association is pleased to present the first legal street competition in the history of rollerblading: IMYTA Los Angeles.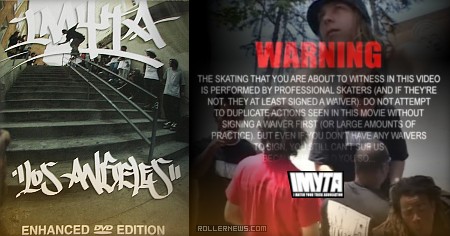 Professional and Amateur skaters from across the United States, Canada and Europe gathered for this contest that featured some of the most intense skating you will ever see.
Witness unbelievable first-hand camera angles and behind-the-scenes footage like only the IMYTA crew can provide. The IMYTA was the first, and is the preeminent real street contest born from real street rollerblading.

Support Rollernews:
make your purchases on
Amazon via this link
. Thanks!
Tags: full video, imyta, los angeles