Filmed and edited by Anthony Medina. Additional cameras: Austin Bartels, Kristian Payne, Abbee Rickman, Jarrod Banning, Zach Pavel.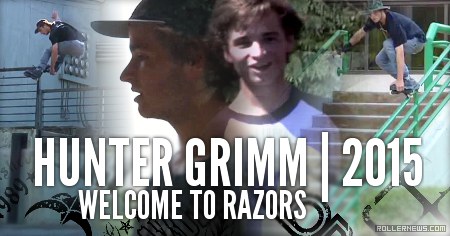 Razors Skate Co. proudly introduces Hunter Grimm as their newest member of the team. Over the past year, the 20 year old has quickly become part of the family, attending a number of events and tours across the US, showing that he isn't just a menace on wheels, but a rad dude full of weird ideas and a great personality.

Always a riot to skate with. Hunter, along several others, are ushering in a new generation of fresh blading and positivity. Join the fun!
Music: Wand – Flying Golem.

Support Rollernews:
make your purchases on
Amazon via this link
. Thanks!
Tags: anthony medina, hunter grimm