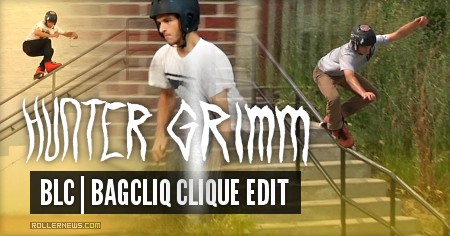 Today our boy Hunter Grimm underwent surgery on his knee, in honor of him we present to you what he was working on before he went under the knife.

We hope you enjoy this short but sweet piece we have created. Hunter is doing everything in his power to make this a strong, healthy recovery to bring you more content on the blades. In the meantime enjoy this! – Sincerely, The BAGLIQ Family.

Support Rollernews:
make your purchases on
Amazon via this link
. Thanks!
Tags: bagliq clique, hunter grimm