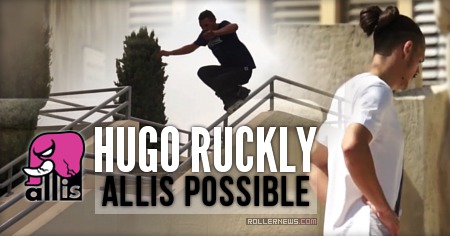 Hugo Ruckly skating in the south of France: Montpellier and Nimes. Filmed & edited by Charlie Ruckly, additional filming by Hadrien bastouil & David Aubert.
Music: Grand Blanc – Samedi la nuit.
Previously: Hugo Ruckly (Razors Flow France): 2014 Session.

Support Rollernews:
make your purchases on
Amazon via this link
. Thanks!
Tags: allis possible, france, hugo ruckly