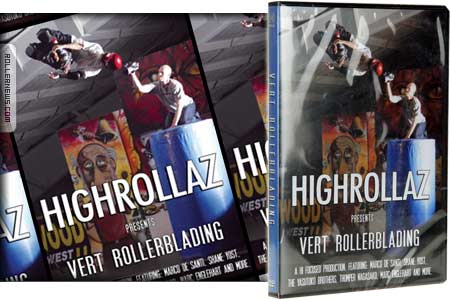 Highrollaz Vert Rollerblading DVD out now.

Featuring the worlds best: The Yasutoko brothers, Marco De Santi, Shane Yost, Marc Englehart, Thumper Nagasako, Nel Martin, Ayumi Kawasaki, Sven Boekhorst, Borja Fernandez, Fabiola Da Silva, Cesar Andrade and more.

With cameos from Chris Haffey and Chris Edwards.
Video Offline.

Support Rollernews:
make your purchases on
Amazon via this link
. Thanks!
Tags: highrollaz, vert