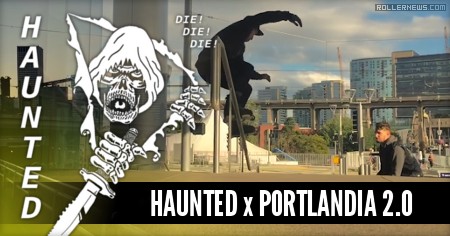 Matt Oz & Stephen Durasa flew from Detroit to Portland to skate for a Week. Met a bunch of rippers and Brad Osantoski chopped a couple edits. Featuring Brad Osantoski, David Wittman, Stephen Durasa & Matt Osantoski.
Filmed by Matt & Brad Osantoski. Chopped by Brad Osantoski.
Visit Hauntedwheelco.com.

Support Rollernews:
make your purchases on
Amazon via this link
. Thanks!
Tags: brad osantoski, haunted, portland