Hashassins (2014) | Misled Media | Doug Urqhart.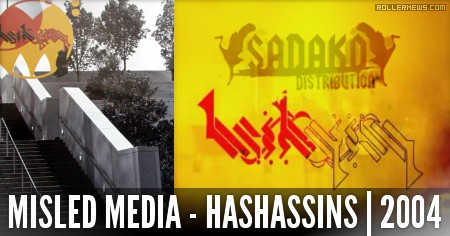 Featuring Michael Braud, Will Gordon, Richie Eisler, Malik Kamara, Tim Schmitt, Walt Austin, Julian Bah & more.

Soundtrack
Intro: Samples from Eyedea and Abilites – First born
Michael Braud: Eyedea and Abilites – Glass
Will Gordon: 910 Callabo – Cakalove
Montage #1: Stranglers – Golden Brown
Richie Eisler: Common ft. Jill Scott – I am music
Montage #2: Bernard Herrmann – Twisted nerve
Malik Kamara: Vakill – Know the bitness
Waterpark tour: Pretty girls make graves – Something bigger something brighter
Tim Schmitt: Pearl jam – I am mine
Montage #3: Dj Shadow & Dan the Automator – Satchidanda
Walt Austin: Tool – Aenema
Montage #4: Users Atmosphere – Watership
Julian Bah: Dirty – Feel me ni
Outro/credits: Lou Reed – Walk on the wildside

Support Rollernews:
make your purchases on
Amazon via this link
. Thanks!
Tags: full video, hashassins