Haitian Magazine's second full feature film.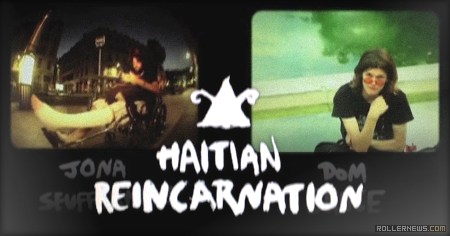 Dominic Bruce, Matthias St. John, Jona Seufferheld, Seba Seufferheld, Martim Braz-Tiexeira and Brian Bina embark on a two and a half month experiment, scouring European streets in search of free love and enlightenment.
Featuring London, Berlin, Copenhagen, Roskilde Festival, Amsterdam, Paris, and Lyon. Filmed and edited by Brian Bina and Seba Seufferheld. World Premiere on June 19th at Copenhagen Blade Days at Faelledparken Skatepark, VOD/DVD to follow.

Support Rollernews:
make your purchases on
Amazon via this link
. Thanks!
Tags: dominic bruce, haitian mag