This video contains the inimitable skills of Guillaume Le Gentil working together with video maker Cavin Brinkman.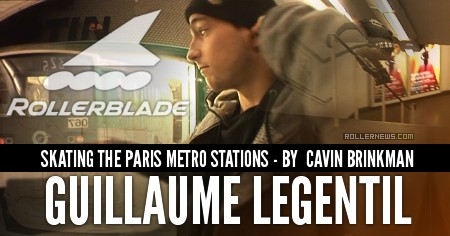 Guillaume Le Gentil is a very strong force in the Rollerblade family and globally known for his signature style and clean tricks.

Coming from Bordeaux France he has been living in Paris for quite a while now. Paris therefore is known for its romantic atmosphere, Eiffel tower and metro system. As a street skater you are always keeping an eye out for a unique spot to perform you tricks. Well 1 plus 1 is: an impressive video shot by Cavin Brinkman.
Music: Serge Gainsbourg – Le Poinconneur Des Lilas (1958).
Photos & article on Rollerblade.com.

Support Rollernews:
make your purchases on
Amazon via this link
. Thanks!
Tags: cavin brinkman, france, guillaume le gentil, paris