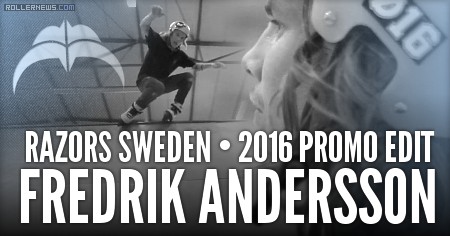 Fredrik Andersson came down to Linkoping and Hangaren Hot Sport Center too shoot a little promo. This is what we came up with, filmed in one day. Filmed and edited by Zeb CK. Music: Dirty Art Club – Persephone.

Support Rollernews:
make your purchases on
Amazon via this link
. Thanks!
Tags: fredrik andersson, hangaren, sweden