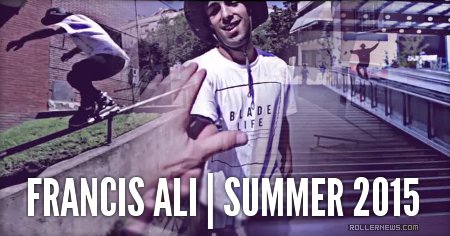 Nothing hardcore this time just a lot of fun, good times and dope footage. We caught this stuff during my summer travels, and decided to capture some clean nice looking shots of the surroundings, the great moments and of course some blading to. – Francis Ali.
Previously: Francis Ali: Hanglosers + Momo Wheels Clips (2015).

Support Rollernews:
make your purchases on
Amazon via this link
. Thanks!
Tags: francis ali