Duncan Clarke (Urbanlines.net) posted some clips and a photo gallery of the Forged From Steel 2016 Blade Jam.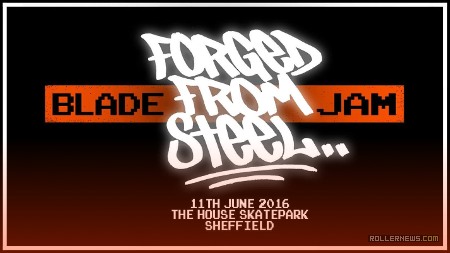 A change to the organization this year but a familiar feel to what is an established and friendly annual event at The House skatepark. As Noiya were not holding the reins this year it was picked up by Bobby Smith and the local crew of Forged From Steel.

A wholly appropriate moniker for such a down to earth skate session and competition. With an impressive $950 in the prize pot and a load of extra goodies shared between the 2 classes and best trick, many turned up for the event but went that extra mile for the prizes. – Urbanlines.net.
Photo gallery on Urbanlines.net | Edit by Francis Ali.

Support Rollernews:
make your purchases on
Amazon via this link
. Thanks!
Tags: forged from steel, uk