A short online rollerblade flick with footage from Filthjuice sessions that took place between 2015-2016.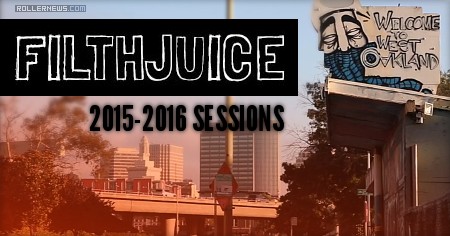 Featuring Jay Cottrell, Dustin Dixon, Kennan Scott, Cameron Talbott, Brian Freeman, Sean Keane, Michael Braud, Matty Schrock, Chris Daffick, Ivan Narez, Gene Steagall, Victor Arias & friends.

Music: Air – Sexy Boy, Ramones – Teenage Lobotomy, Wu-Tang Clan – Bells of War, The Mall – Advantage Out, The Mall – Oakland Kids, Future – My Blower ft. Juicy J (Project E.T. Esco Terrestrial), Suzi Lane – Harmony.

Support Rollernews:
make your purchases on
Amazon via this link
. Thanks!
Tags: filth juice, peter drozdowski