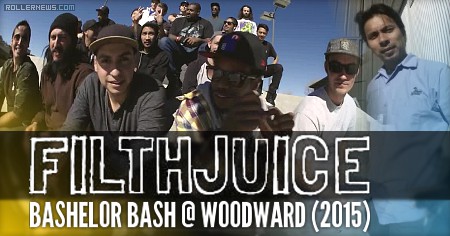 To celebrate Brian Krans last day's of bachelordom Filthjuice, JSF, Bladergang and homies went to Woodward West for an epic Bachelor Bash! Edited by Ivan Narez. Filmed by Ivan Narez, Erick Rodriguez & Victor Arias.
Photos & Article on Filthjuice.com.

Support Rollernews:
make your purchases on
Amazon via this link
. Thanks!
Tags: filth juice, woodward