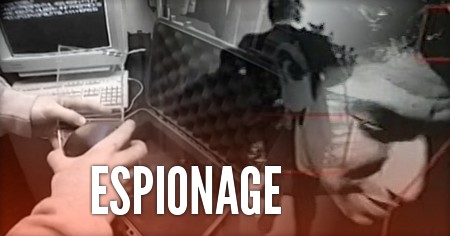 Starring Jon Julio, Dustin Latimer, Tj Webber, Jake Elliot, Josh Petty, Kevin Gillan, Brian Shima, Angel Soto, Jeff Belzeski, Ashley Vogt, Jeremy Morris, Jeff Fredrick.
Soundtrack Listing
Brian Shima: Living Colour – Cult of Personality
Champion Baumstimler: Black Sabbath – Paranoid
Kevin Gillan: Wyclef Jean – The Apocalypse
Robert Lievanos: Krs-One – Heartbeat
50%: The Verve – Bitter Sweet Symphony
Jeff Belzeski: Public Enemy – Bring the Noise
Jon Julio: Jay-Z – You Belong To The Night
Dustin Latimer: Ozzy Osbourne – No More Tears
——: Various Colors – Cold of Peronna
Soundtrack courtesy of Rollingvideos | Video by Rollerblading VHS archive.

Support Rollernews:
make your purchases on
Amazon via this link
. Thanks!
Tags: espionage, full video, louis zamora