Camas Skatepark Solo, Inline VLOG #7: here is an actual dad sesh vlog, not one of those fake dad sesh vlogs. It's not easy to skate with my son, and it's not always the most rewarding.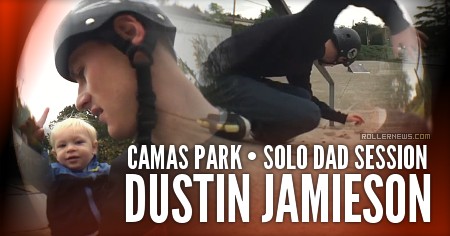 Try and keep to tricks that I know I can land / less likely to get hurt on, but it's better than not skating. Enjoy this video of me doing a trick then immediately moving my son. Lather, Rinse, Repeat. – Dustin Jamieson.
Dustin Jamieson: More Inline Skating VLOGs.

Support Rollernews:
make your purchases on
Amazon via this link
. Thanks!