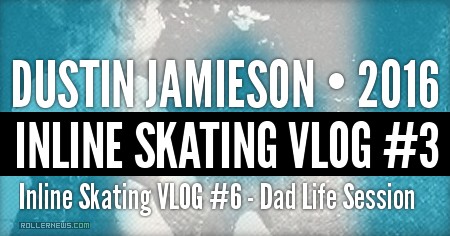 I've been a bit busy with work and the dad life since the last vlog, but I wanted get something out. What I thought was going to be a tripod edit of me mostly returning my son to the skatepark turned into an actual session with Beastmaster and Xmas.

And then the homie Jesse showed up with all of his kids, making it an ultra dad life sesh. You can skate regularly after 25, it's just a bit different. – Dustin Jamieson.

Support Rollernews:
make your purchases on
Amazon via this link
. Thanks!
Tags: dads, dustin jamieson, dustin jamieson vlog