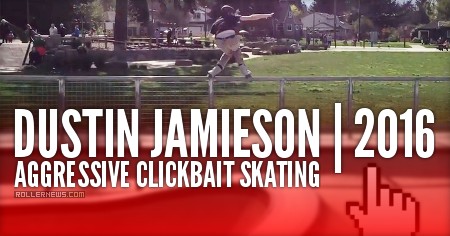 I have this condition where I need to make edits all the time. Clips are from the first quarter of 2016. Thank you everyone in Portland for filming me do dumb tricks on blades, and not giving me THAT much shit about it. – Dustin Jamieson (Instagram).

Support Rollernews:
make your purchases on
Amazon via this link
. Thanks!
Tags: dustin jamieson, portland