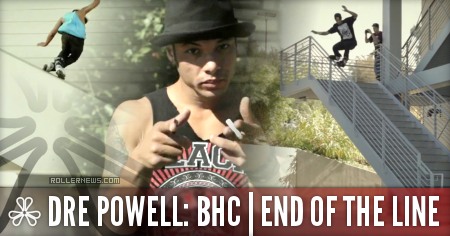 Dre Powell section from the BHC video, End Of The Line.
BHC Team Video – End of the Line: Intro | Alex Burston (Alex Burston Leftovers) | Dominic Sagona + Nils Jansons | Mathias Silhan | Leon Humphries | Premiere Overview + Session | Trailer.

Support Rollernews:
make your purchases on
Amazon via this link
. Thanks!
Tags: bhc, dre powell, end of the line