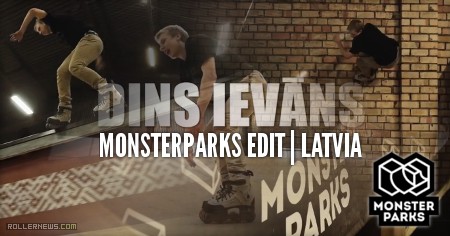 As usually nothing big and massive, but hey, Dins Ievans is working hard to pull out something epic sooner or later. We believe in him, and you should too! – The Rolling.
Filmed by Nils Jansons & Kaspars Alksnis. Edited by Nils Jansons. Visit Monsterparks.lv.

Support Rollernews:
make your purchases on
Amazon via this link
. Thanks!
Tags: dins ievans, latvia, monsterparks