Dins Ievans had several injuries during past summer. Being all healed up was finally a chance to do some street skating.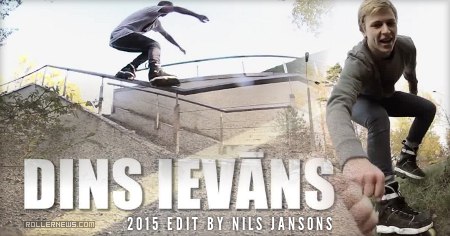 Filming by Martins Jansons, Nils Jansons, Kaspars Alksnis & Janis Zalitis. Editing by Nils Jansons.
Music: The Guess Who – No sugar tonight – New Mother Nature.
Previously: Dins Ievans (17): Latvian Young Rocket (2014).

Support Rollernews:
make your purchases on
Amazon via this link
. Thanks!
Tags: dins ievans, latvia