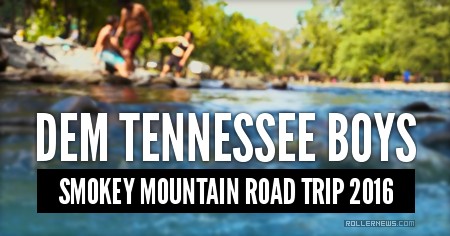 A handfull of Dem boys venture out into the great smokey mountains for a long weekend of camping traveling and blading. picking up good friends and visiting honorary tennessee boys along the way.
Dem Tennessee Boys: Taylor Popham, Cameron Martin, Kofi Christie, Dustin Spengler, Colton Jacobey & Isabela Ramos. Honorary DTB: Joseph Pachacos.

Support Rollernews:
make your purchases on
Amazon via this link
. Thanks!
Tags: dem tennessee boys, tennessee