De Straat Apen (Da Street Apes) – The Movie. It's a movie about street skating in the Netherlands with Edwin Wieringh (RIP) and OG Bert-Jan Okma plus Adil Farhouni a real killer from back in the days and many more good inline skaters from holland.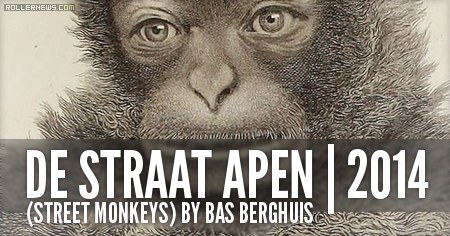 Featuring Bert-Jan Okma, Bas Berghuis, Adil Farhouni, Arvid Wiegerinck, Martin Russo, Nowie Dsa, Joery van de Pol, Bert Smit, Edwin Wieringh, Jeremy Kesler, Antony Pottier, Pascal Tan, Ryan Claus, Riano van den Heuvel, Josh Nielsen And many more.
De Straat Apen, More Sections: Bas Berghuis | Bert-Jan Okma | DSA Crew | Friends Section | Romania Tour | Leftovers.

Support Rollernews:
make your purchases on
Amazon via this link
. Thanks!
Tags: de straat apen, holland, netherlands