Raw clips of David Sizemore on Vine: 01, 02 by Erick Rodriguez & Amall. One Mag related article: BFree Talks Oakland Blade Jam (June 11). Thanks Jake P.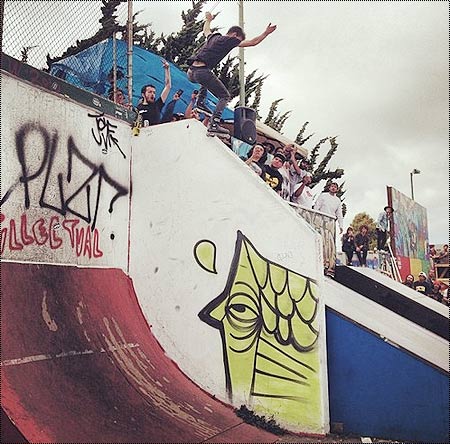 Up: David Sizemore hitting the 270 from the quarter to front royale to 1st place Oakland Blade Jam. Photo: Jon Julio (larger picture).

Support Rollernews:
make your purchases on
Amazon via this link
. Thanks!
Tags: david sizemore, oakland, oakland blade jam