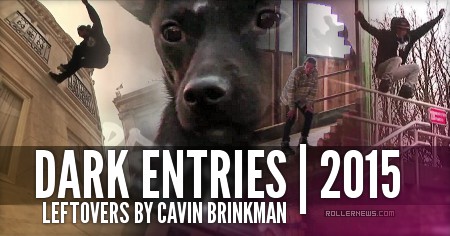 Here some leftovers from 2015 and 3/4 clips from 2014 that never seen the world wide web yet. Featuring Jochem Esser, Antoine Riel, Tyron Ballantine, Dominic Bruce, Neil Ingel, James Bower, Sjoerd Peters, Kevin James, Louis Packham, Levi van Rijn, Marnix Haak, Erik Bailey, Louis Villar, Stan Kogutyak, Simon Stehle, Warren digne, Pascal Tan & Ruud Scheerens.

Support Rollernews:
make your purchases on
Amazon via this link
. Thanks!
Tags: cavin brinkman