Winter and Spring 2016. Allen Skate Park + Alliance Skate Park.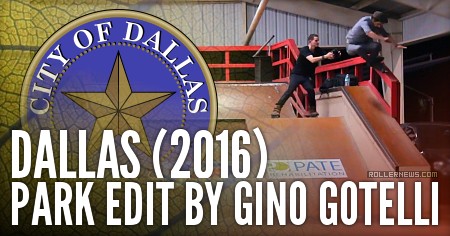 Featuring Troy Maimone, Wes Phelan, Gino Gotelli, John Sullivan, Fritz Peitzner, Josh Navarifar, Ryan Rasmussen, Jack Fidone, and Brady Johnston.
Skating starts at 0:28.
Previously: Dallas Rollerbladers: Autumn Park Edit (2015).

Support Rollernews:
make your purchases on
Amazon via this link
. Thanks!
Tags: dallas, gino gotelli, texas