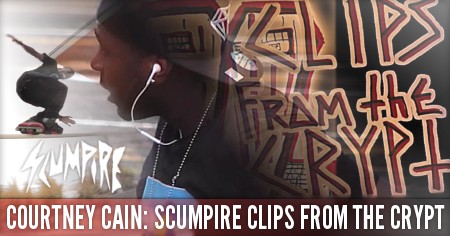 Courtney Cain's been one of Denver's best kept secret for years. He's been mine and entire generation of bladers favorite dood to skate with, and we were lucky enough to have been back.
We started filming this last spring, but of course life catches up to everyone and you got to man up. After living an extremely fruitful high profile celebrity life Court's back with his boyz. expect more to come. – Scumpire.
Filmed by Howie Bennett, Ian Walker, and Mykel Fatali. Edited by Ian Walker.
Previously

Support Rollernews:
make your purchases on
Amazon via this link
. Thanks!
Tags: courtney cain, scumpire