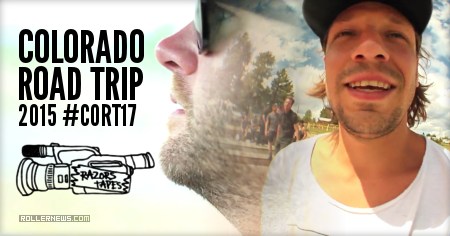 August 2015 marked the 17th anniversary of the Colorado Road Trip, an amazing journey throughout the The Centennial State. Full of incredible skate parks, off the grid camp spots, huge bonfires, and heart attack inducing river baths, the CORT is an experience everyone should have at least 5, 10 times in their lives. Here's a taste of what happened with the Razors on the 2015 Colorado Road Trip.
Featuring Jeph Howard, Geoff Acers, Hunter Grimm, Jarrod Banning, Josh Hayes & Taylor Popham. Guest appearances by Troy Miamone, Mick Casals and Matt "Condor" Mannila.
Filmed by Jeph Howard & Geoff Acers. Edited by Jeph Howard.
Music: Ghost Wave – Horsemouth, Mazzy Star – Halah.

Support Rollernews:
make your purchases on
Amazon via this link
. Thanks!
Tags: colorado road trip, colorado road trip 2015, jeph howard