Iain Mcleod – Soul to Soul to Soyale.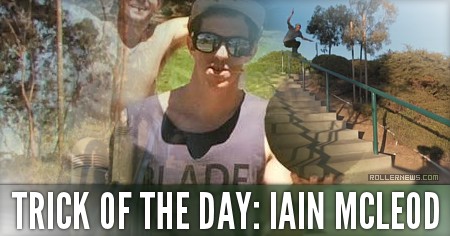 Fun kink rail skating in Dana Point (California). Shot a while back from friends music video. Filming by Helton "Brazil" Siqueira & Quinn Feldman on Glidecam.

Previously: Iain Mcleod: June 2015 | Quick Edit.

Support Rollernews:
make your purchases on
Amazon via this link
. Thanks!
Tags: iain mcleod