2011 Repost.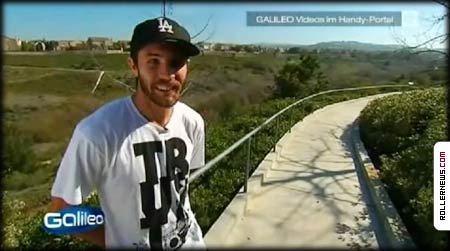 Chris Haffey was featured on a "fake or real?" type of show on Pro Sieben (German TV).

They saw his infamous 666-rail clip on Youtube (originally from Lonnie Gallego's video NOISE) and went all the way to Los Angeles so Chris could prove he could do it again.
A full translated transcript of the video is available here (check the description). Thanks Al Dolega & Meatlove.
666 Rail, Original Video
The 666 Rail by Chris Haffey and Robert Guerrero, from Lonnie Gallegos' 2002 video NOISE.

Support Rollernews:
make your purchases on
Amazon via this link
. Thanks!
Tags: chris haffey, monster tricks