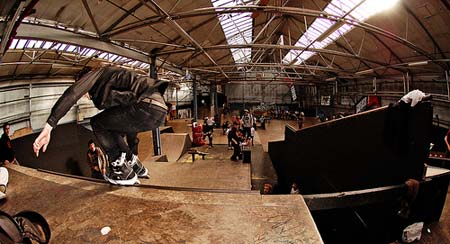 up: Oli Short – Disaster over the wood on the left, 270 back into the quarter then truespin makio on the ledge after in a line. Photo: Tommm.
Pro Comp Results:
1st: Brian Aragon
2nd: Chaz Sands
3rd: Albert Hooi
Stephane Alfano won best trick with AO fishbrain on the top of the wallride that Franky did front farve to topsoul on last year.

Stephane Alfano was trying this crazy 450 disaster back royale on a banister aswell but he didn't land it. it was insane.
Open Results:
1st: Jamie Stenner
2nd: Cameron Mitchell
3rd: Brian Harkin
Thanks Razor_dave.
Tommm shared some nice pics he took at the comp (seen on this post): more pictures here.
Check a video hightlight of Chaz Sands Invitational here.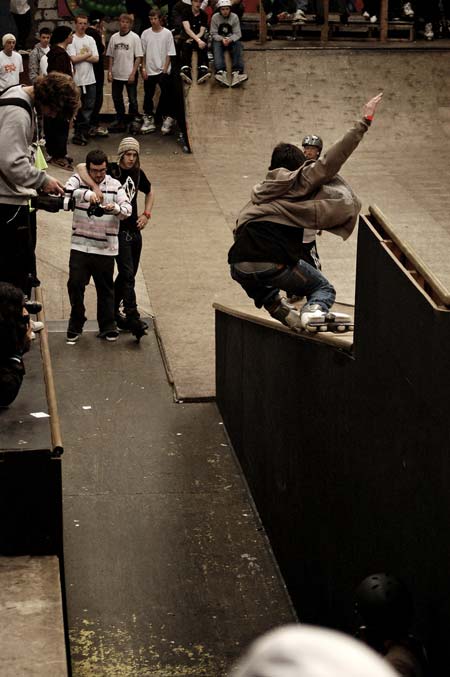 up: Al Hooi layin the hammers before the comp. Disaster from the platform on the left.
Enlarge the picture. Photo: Tommm.

Support Rollernews:
make your purchases on
Amazon via this link
. Thanks!