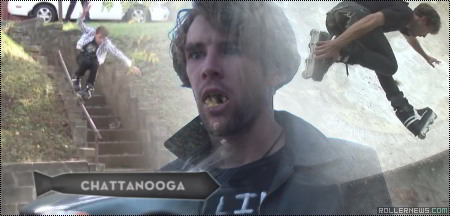 Between the trips we made to Chattanooga (TN) and the trips they would make to come skate Macon (GA) Michael Braud, Anthony Armstrong and Ray Kronenberg were able to pound out this bad ass section for the video! – Seth Lloyd.
Song: Elvis – gonna get back home somehow.
Previously: Michael Braud, Sideshow Rodeo by Jamie Olmstead.

Support Rollernews:
make your purchases on
Amazon via this link
. Thanks!
Tags: chattanooga, full time, macon, michael braud, seth lloyd