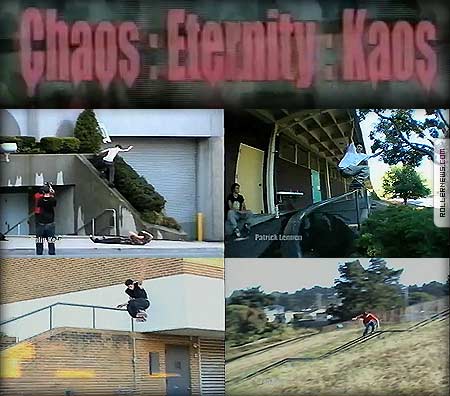 The introductory section from the classic skate film Chaos : Eternity : Kaos by Lennen and Cullen.

Footage from 2000, released in 2001 by Rebel Distribution.

Featuring full sections on the original INRI crew: Ben Weis, Pat Lennen, Dre Powell, Charles Dunkle, Jesus Larcen, Rob Thompson and Sean Cullen (via).

Support Rollernews:
make your purchases on
Amazon via this link
. Thanks!
Tags: oldschool, pat lennen