Thursday, January 16th, 2014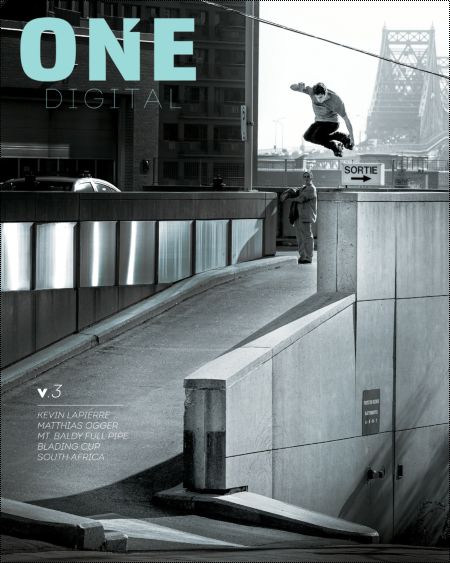 Issue #3 Content
From our sunny base in San Diego the ONE network of contributors delivers the goods from Melbourne, Pretoria, Montreal, Santa Ana, New York City, Nashville, Essex, and countless destinations in between, capturing important moments in blading from around the world.

Whether Jeff Stockwell shooting photos of pros at the Blading Cup, or Brandon Smith on a mission to Mt. Baldy or Hayden Golder shooting with a German in Australia or Jon Fromm blading his way through South Africa, Digi v.3 represents a cross section of the blade talent stretched across the globe, and serves as a reminder that through blading we come together as a community. […] – One Magazine.
Firefox latest versions can natively read PDF files, or you can download Adobe Reader.