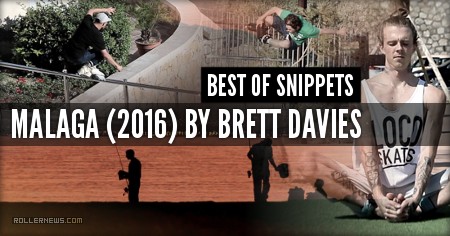 This year, filming skating has become super fun again so i wanted to make a best of with all my favourite pieces I've filmed in Malaga. Here's a quick glimpse of many good good moments and favourite angles. – Brett Davies.

Support Rollernews:
make your purchases on
Amazon via this link
. Thanks!
Tags: alex burston, brett davies, malaga