Theblackjackproject Game of D.O.G: pre-session (RAW Clips).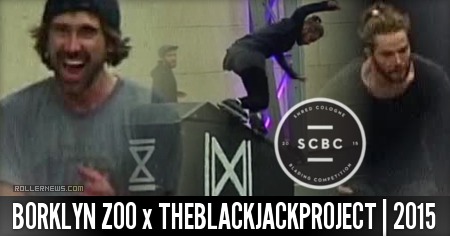 Skaters (in order of appearance): Richie Eisler, Eugen Enin, Joao Goncalves, Mark Heuss, Thomas Thellmann, Nick Lomax, Dominik Stransky, Scott Quinn, Dan Collins, Randy Zoller & Matwej Slutchanski. Winners: Richie Eisler & Eugen Enin.

Support Rollernews:
make your purchases on
Amazon via this link
. Thanks!
Tags: borklyn zoo, germany, shred cologne, shred cologne 2015, the blackjack project