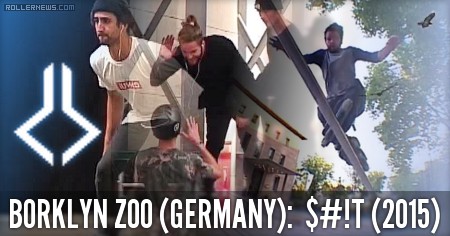 First part is a warm up session from Eugen Enin and Jo Zenk. 2nd part is a session from Deniz Baethke, Joao Goncalves and Eugen Enin. And the last part is from Shred Cologne 2015.
Riders: Jo Zenk, Eugen Enin, Joao Goncalves, Deniz Baethke, Bastian Thuring, Jan Ebbert and Jeejroen Wullems.
Previously: Borklyn Zoo @ Shred Cologne 2015 (Germany).

Support Rollernews:
make your purchases on
Amazon via this link
. Thanks!
Tags: borklyn zoo, germany