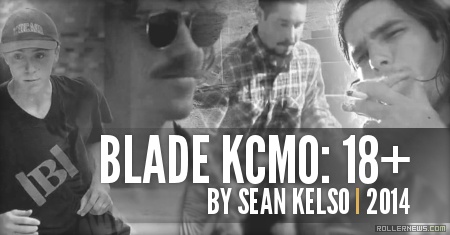 18PLUS skate video: original cut (trailer). Filmed and directed by Sean Kelso, edited by Andrew Nemiroski. Starring the Kelso Bros, Sean Darst, Nick Labarre & Sean Santamaria.
Locations Kansas City, MO/KS & Chicago, IL. Original Music: Chris Cheshire (Talimn).

Support Rollernews:
make your purchases on
Amazon via this link
. Thanks!
Tags: 18plus, full video, kcmo, sean kelso