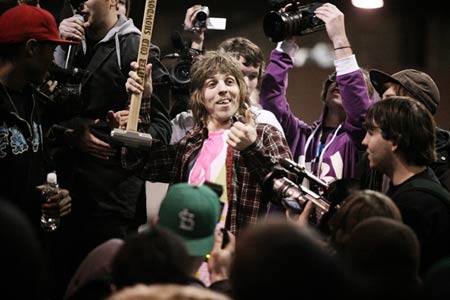 up: Alex Broskow win the BCSD 2008. Photo: Themgoods
Results:
Franky Morales won best trick with a 540 off a bank into a quarter, drop was about 10-15 feet. Thanks Razor_dave.
Video Downloads by Themgoods :
Right click / save as (quicktime format).

Photo: Themgoods

Support Rollernews:
make your purchases on
Amazon via this link
. Thanks!
Tags: alex broskow, bcsd, bcsd 2008