Filmed and edited by Michael Pedersen.
Malaga, South Spain 2015. Filmed on Canon 600D.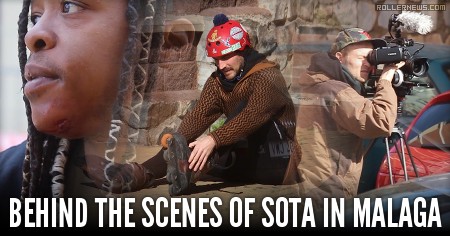 This is a video from behind the scenes of SOTA. A mix of photos and clips edited together from when Jonas Hansson was in Malaga to film for State of the art (Sellfy).

It was a pleasure to watch Jonas professional work behind his camera. I like the way he works, so I decided to make this short video. And with the two amazing american bladers, Montre Livingston and Josh Glowicki in front of the camera, the footage could only turn out as art! – Michael Pedersen.

Support Rollernews:
make your purchases on
Amazon via this link
. Thanks!
Tags: jonas hansson, josh glowicki, michael pedersen, montre livingston, sota