Featuring Maurice Borr, David Pedroza, Alex Sijakovic, Joni Prados and Juninho Morais.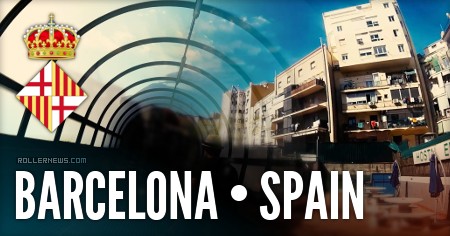 Me and the young homie Maurice Borr traveled to Barcelona on a skate trip and we ran into a lot of bladers during our stay.

It was fucking dope as fuck! Everything positive you heard about Barcelona is true as fuck. I have more footage but unfortunately not all the clips could make it in.

I even got to blade and film Yuri Botelho and Michel Prado but i didn't film any good clips. At the end of the trip i was tired as fuck but I think i will throw up a short edit of our the rail sesh that happened. – Tyriek Gibson.
Music: Fela Kuti – Water get no enemy.

Support Rollernews:
make your purchases on
Amazon via this link
. Thanks!
Tags: barcelona, spain, tyriek gibson