The third Installment from Mindgame, BANG will make you reevaluate everything you thought you knew about tricks, style and editing. It brings rolling to heights never before imagined. Witness the masters who blend creativity & fluidity.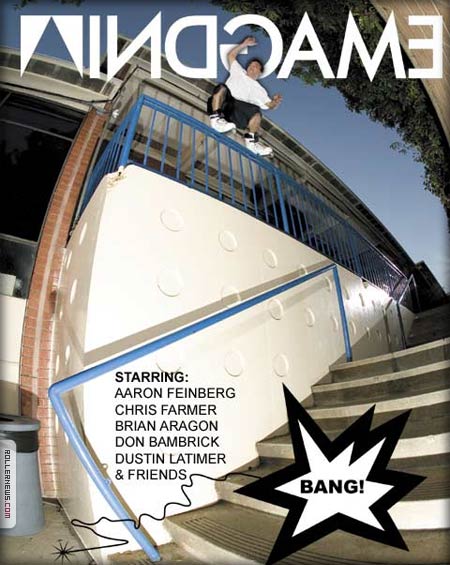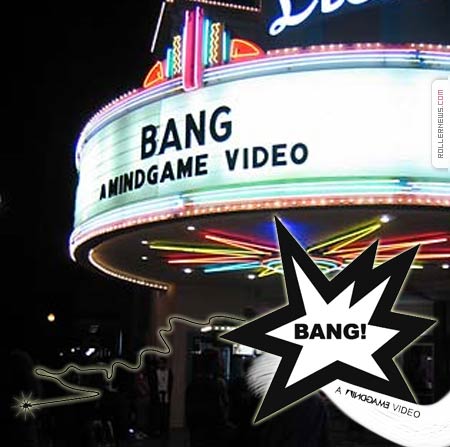 Track Listing By Rollingvideos.
Intro: Murder By Death – You Are the Last Dragon
Aaron Feinberg: Tv on the Radio – Staring at the Sun
Don Bambrick: Passage – Poem to The Hospital
Friends: Pinback – Syracuse
Dustin Latimer: Matthew Cooker – Thanks Eddie (Clean Version)
Crash Section: Earlimart – We're So Happy (We Left The Piano In The Truck)
Brian Aragon: Deep Puddle Dynamics – d. Mothers of Invention
Chris Farmer: Midnight Movies – Just To Play
Credits: The Black Heart Procession – Waterfront (The Sinking Road)
Team Section: Sole – Salt On Everything

If you are a Spotify User (France, Norway, Sweden, Finland, Uk and Spain only) check the Bang Playlist (some songs are missing).
Bonus: 4×4 Leading the Blind, Razors Ego Playlists on Spotify.

Support Rollernews:
make your purchases on
Amazon via this link
. Thanks!
Tags: bang, full video, mindgame