Tuggeranong skatepark (Canberra) – November 28, 2015.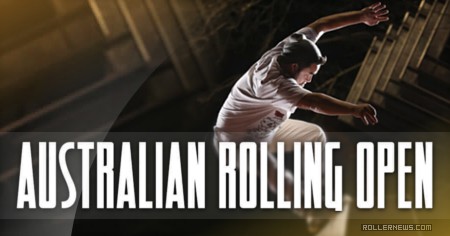 OPEN STREET
Oliver Czaja
Rhys Bell
Rob Kellett
OG (30+)
Hayden Golder
Brad Watson
David Simpson
WOMEN'S
Keely Macey
Shine Anyeung
Cat Allen
UNDER-14s: Chase Nickless
UNDER-18s
Johnny Jacob
Daniel Werry
Jackson Werry
VERT
Shane Yost
Brad Watson
Iain Smith
BEST TRICK: Kizza Deans (FS nugen 450 out on the death drop ledge).
Results courtesy of Rollerblading.com.au.

Support Rollernews:
make your purchases on
Amazon via this link
. Thanks!
Tags: australian rolling open