September 2015 with Deniz Baethke, Benni Petry & Jo Zenk.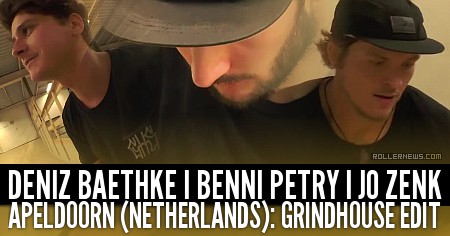 We didn't intend to start the indoor season that soon but after searching over 6 hours for streetspots by car we got tired and decided to head over to Apeldoorn' indoor skatepark to which none of us ever went to before.

Luckily we found ourselves pleased with a nice bowl and some very smooth ramps built obviously for skateboarders but since we've got the whole park for ourselves we had a nice 2-3 hours session. some intended shots and some from sessioning mixed all together. – Jo Zenk.

Support Rollernews:
make your purchases on
Amazon via this link
. Thanks!
Tags: jo zenk