2 years and 4 cameras later I present to you, The ComeDown. This is my take on the lighter side of the scene here in Austin, TX (2014).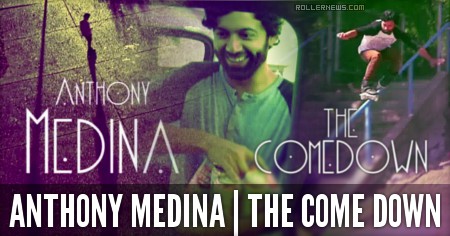 I can't give this guy enough credit and thanks for helping me out with this project. Always holding it down with filming, helping out with real life, and still down to bust his ass to put his section together. Thank you Ant. Cheers! – Austin Bartels.
The Come Down by Austin Bartels: Full Video Online
Intro, Jarrod Banning, Andrew Broom, Rob Zbranek, Mick Casals (Bonus), Aaron Sembera, Heath Burley, Eddie Bravo, Caleb Benavides, Timona Kasue & Cody Sanders, Homies, Credits & Outro, Teaser.

Support Rollernews:
make your purchases on
Amazon via this link
. Thanks!