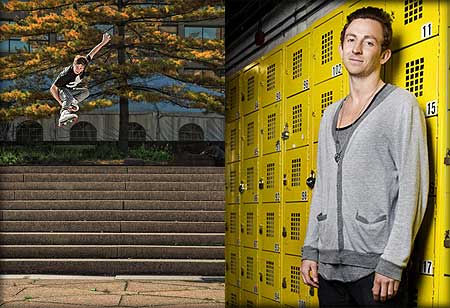 Stefan Brandow is one of those rollerbladers who gives you a lot of hope for the future of our sport. Stefan simply "gets it." He is ahead of the curve in the blading community.

When he goes out and films for his video parts, or online edits for sponsors, his understanding of progression shines through, a mixture of both raw talent and an impeccable eye for creative detail. He does unique maneuvers because doing things that are unique and question the current state of our sport is something that flows naturally through his rollerblading thought process.

Stefan embodies the creative and energetic aspect from the serious side of blading, but embraces it with an ease and grace that is rare amongst rollerbladers his age. He is doing everything right and with a smile on his face. To someone like him, the pressure of progression is no match for the natural eye he posses for incredible eye-pleasing skating.

– Brett Dasovic
Check the Interview with Stefan Brandow (One Mag).

Support Rollernews:
make your purchases on
Amazon via this link
. Thanks!
Tags: one mag, stefan brandow