Featuring Bas Vermeulen, Blake Bird, Joey Egan, Remy Cadier & Rob Preutt.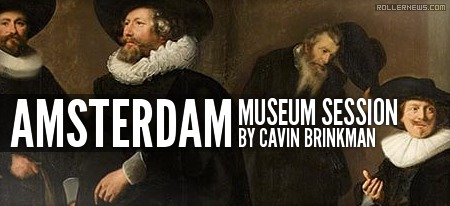 I had some UK heads over that came to show their respect to the man from hell one more last time. The day after Edwin Wieringh's funeral we went to have a small session at the infamous Amsterdam mini ramp. – Cavin Brinkman.
Previously: Kenneth Owens: 2 days in Amsterdam (2015).

Support Rollernews:
make your purchases on
Amazon via this link
. Thanks!
Tags: amsterdam, cavin brinkman, netherlands