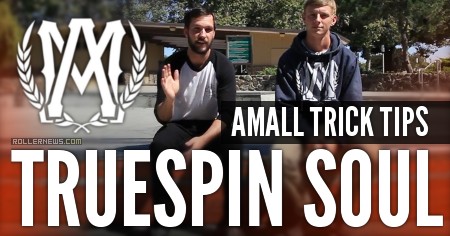 In this Amall Trick Tip episode Kyle Nolte shows Aaron how to do a truespin soul grind. So if you are having a little trouble with this trick at home pull out a piece of paper and a pen and take some notes like Aaron here.

Support Rollernews:
make your purchases on
Amazon via this link
. Thanks!
Tags: kyle nolte, trick tips