We (the Manchester bladers) are in the making of what will be the first ever Manchester produced blading film. Filmed on the TRV900, the MCR video is going to be rugged and raw.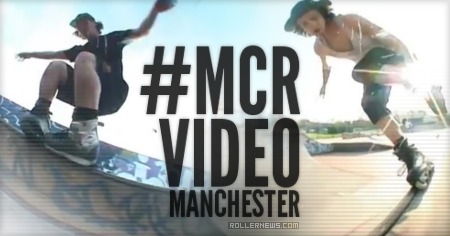 We will be posting small edits like this to promote the MCR video in the up and coming months before the release of the film. Here is first of many to come.
Welcome to Platt fields skatepark. Skaters in order: Scott Hallows, Alex Burston, Sam Garland, Jam and Matty Vella. Filmed by Scott Hallows and Alex Burston.

The MCR video will contain more of Manchester's bladers such as Elliot Stevens, Brandon Reubens and Many more. Enjoy this little piece of sunny Manchester we have to offer.

Support Rollernews:
make your purchases on
Amazon via this link
. Thanks!
Tags: alex burston, manchester, mcr, uk